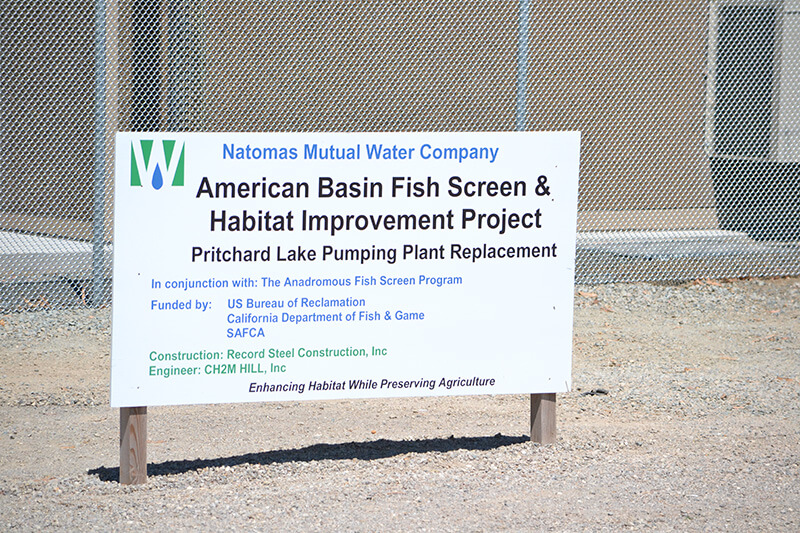 On May 29, the Natomas Mutual Water Company (Natomas) hosted a dedication ceremony for the Pritchard Lake Pumping Plant Replacement that is part of the company's American Basin Fish Screen and Habitat Improvement Project. A fish screen is designed to allow the diversion of water while protecting salmon and other fish as they migrate in the river. This is the latest fish screen project to be completed, adding to the passage improvement effort for salmon that has been occurring in the Sacramento Valley for more than two decades (see earlier blog on this program). Water diverted by Natomas serves the farmland north of Sacramento, as well as the Natomas Basin Conservancy, which provides important wetlands habitat for birds, giant garter snakes and other animals.
This effort to screen the high priority diversions is a foundational element of the Sacramento River Salmon Recovery Program – a comprehensive effort to improve fish passage and salmon habitat in the Sacramento River and its tributaries — which will be the topic of a future blog.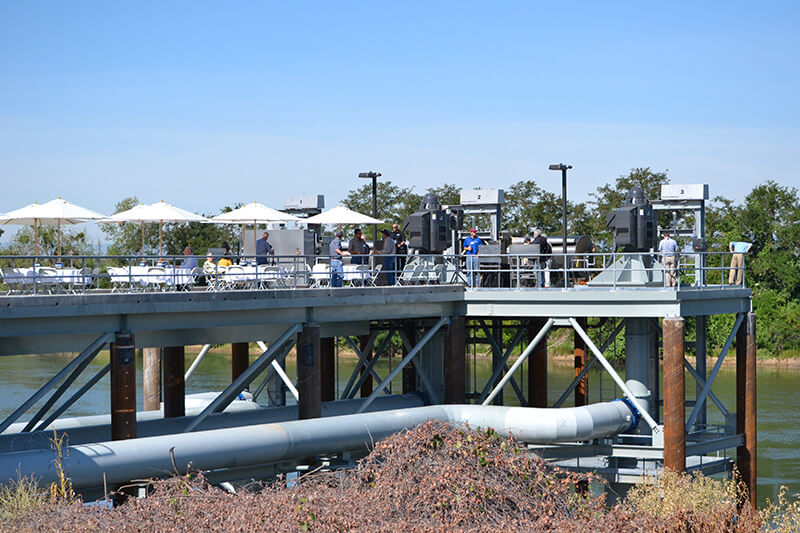 This is the second of four diversions that Natomas is planning to screen as part of the American Basin Fish Screen and Habitat Improvement Project on the Sacramento River. The Pritchard Lake Pumping Plant Replacement project installed two new pumps with a combined capacity of 150 cubic-feet per second (cfs) and 620 square feet of operable stainless steel screens. This project joins the Sankey Fish Screen Project, a 434 cfs diversion located at the northern end of the district, which was completed in 2013.
In addition to the Natomas work, Reclamation District 2035 is currently constructing a 400 cfs fish screen just downstream from the Natomas project and Meridian Farms Water Company is ready to construct the final phase of its fish screen project in Sutter County. With the completion of these three fish screen projects, all of the high priority diversions on the Sacramento River, as determined by the federal Anadromous Fish Screen Program, will have been screened.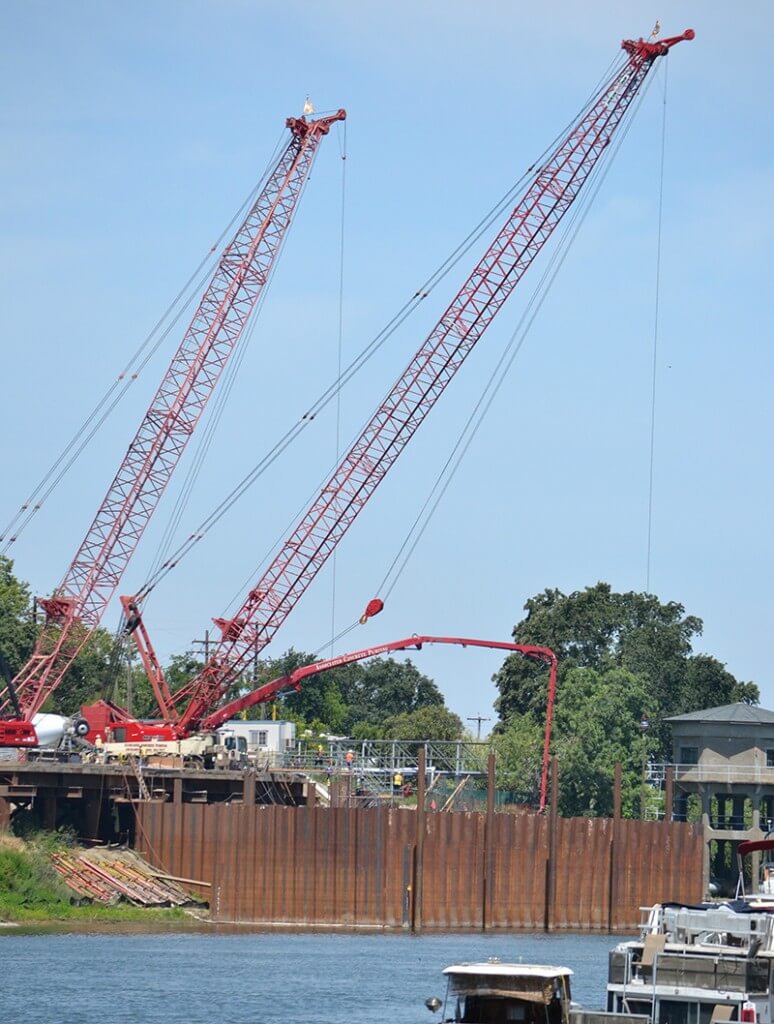 from norcalwater.org